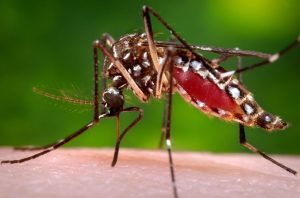 Thiruvananthapuram: Zika virus infection has been confirmed in Kerala for the first time, informed health minister Veena George. A 24-year-old pregnant woman from Parassala, who is undergoing treatment in a private hospital in Thiruvananthapuram, was diagnosed with the disease.
The woman sought treatment on June 28 with symptoms like fever, headache and red marks on skin. As she tested positive in the primary tests, her samples were sent to the National Institute of Virology (NIV) in Pune. Currently, the woman's condition is stable and she gave birth on June 7.
Meanwhile, it is suspected that 13 out of the 19 samples sent from Thiruvananthapuram district are positive. However, the NIV has not confirmed this yet, the minister said.
As soon as the Zika virus was confirmed, the health department took necessary action to prevent its transmission. The concerned officials and experts visited the place and initiated preventive measures. All districts have been given alert in this context.
Zika virus is a disease spread through mosquito bites. The symptoms of Zika virus is similar to that of Chikungunya. Aedes mosquitos which bite during day time spread the disease. Normally, Zika virus does not result in serious health issues.
The disease can be completely cured if the patient takes rest. However, if the virus infects pregnant women, it may result in birth defects. The disease will also be transmitted through blood transfusion or sexual activities. Avoiding chances of mosquito bite is the ideal way to prevent the disease.