You might not know, but there are many types of cheese that are available in the market. These types of cheese not only offers different taste and flavour, but can be healthy as well as unhealthy. It all depends on the type of cheese you pick up.If you have a fetish for cheese and want to top your salad and Italian dishes with loads of grated cheese, then you must take down the names of healthy types of cheese. These cheese are healthy, nutritious and low in fat.Swiss, Parmesan, Cottage and Cheddar cheese for example are really healthy, nutritious and delicious types of cheese that can be added in your diet. These dairy products are a rich source of calcium, sodium and essential nutrients that are required by the body.Here are some types of cheese that are healthy.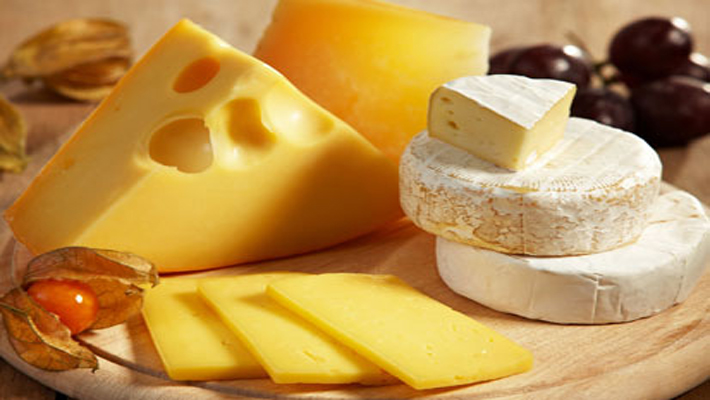 Healthy types of cheeses are:
1.Swiss: This type of cheese is rich in calcium, proteins and Vitamin B12 which strengthens the bones and maintains bone density.
2.Gouda: It tastes like Havarti cheese but is low in calories. Havarti is high calorie and can be fattening. So, prefer Gouda cheese as it has same taste and flavour.
3.Feta: Feta cheese is widely used by Greeks. This is one of the healthy types of cheese as it is low in fats and calories. Moreover, feta cheese is made with cow's milk. Pregnant women should only have pasteurized feta cheese.
4.String: Part-skim mozzarella, string cheese is not only loved by kids, but adults too. It is not processed cheese and tastes yummy. So, have this healthy evening snack.
5.Cheddar: It is versatile and very popular type of cheese worldwide. Cheddar cheese has an excellent taste and flavour. Moreover, it is not fattening.
6.Cottage cheese: It is healthy, filling and delicious. Cottage cheese can however be rich in salt so, prefer low sodium cottage cheese. Dieters prefer this type of healthy cheese as it is low in cal and rich on proteins.
7.Parmesan: An Italian dish is incomplete without adding Parmesan cheese. It is a widely preferred type of cheese in the Italian cuisine. It is low in calories, rich in proteins, calcium, sodium and phosphorous.
8.Ricotta: This type of healthy cheese is made from whey and is low in calories and fat. Ricotta cheese is rich in amino acids which speeds up muscle recovery and sprains.
9.Mozzarella: It is lower in calories than most common cheeses. You can use this type of healthy cheese as it is rich in calcium and is filling too.
10.Goat: Goat cheese is fresh and low in saturated fat. Hallomi and feta cheese are popular types of this dairy product that are made with goat's milk.
These are the types of cheese that are healthy.