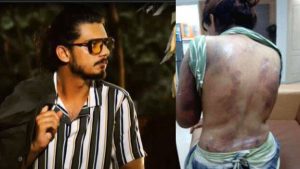 THRISSUR: Three persons have been taken into custody in the case of sexually abusing a woman at a flat in Marine Drive, Kochi. Those held are those who helped accused Martin Joseph to go underground. The police has intensified search for Martin.
While checking the mobile tower location it was found that Martin Joseph had reached his hometown Mundoor. Though he reached Mundoor, he did not go home. Police teams from Kochi and Thrissur camped in the area but they could not find him.
He brutally abused the woman in his flat during the previous lockdown. He tortured her severely, poured chilly water on her eyes, poured hot water on her body, beat her using a belt and broom and used to slap her constantly. Photos showing scars and burn marks all over her body were released. The woman afraid to stay in Kochi has taken refuge elsewhere.
In her complaint, the woman said she was confined to the flat for 22 days and tortured, sexually assaulted, and forced to drink urine. The accused also allegedly inflicted burn injuries on her. The woman said she escaped from the flat when he went out to buy food.