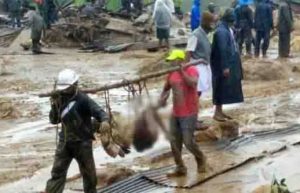 Fifteen people have been killed in a landslide that occurred in the wee hours of Thursday in Pettimudi, Rajamalai near Munnar in Kerala's Idukki district. The deceased include a 12-year old boy and a 13-year-old girl besides eight men and five women. Fifty seven people are stranded and rescue operations are underway to search for missing people, authorities said. The deceased were identified as Gandhiraj (48), Sivakami (35), Vishal (12), Ramalakshmi (40), Murukan (46), Mayil Swami (48), Kannan (40), Annadurai (44) and Rajeswari (43), Kousalya (25), Thapasiyamal (42), Sindhu (13), Nitheesh (25), Paneerselvam (50) and Ganeshan (40).
Three people who were found to be seriously injured have been referred to Medical College Hospital in Kolenchery. One person is undergoing treatment at the TATA General Hospital in Munnar, as of 3.45 pm on Friday.
The incident happened at around 1.30 am on Friday. Electricity connection was cut off in the region for the past four days, which led to difficulties in informing rescue personnel about the accident.
The incident took place on the estates of the Kannan Devan Hills Company in the Pettimudi range, located in the Munnar gram panchayat limits, where around 400 workers live. Most of them were reported to hail from Tamil Nadu. The landslide originated from a hill near Idamalakkudi and first fell on four layams (quarters where the workers were living) that were by the road.