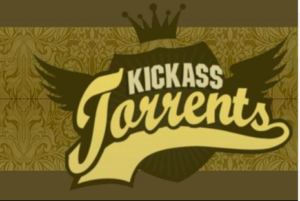 The alleged owner of the most-visited illegal file-sharing website Kickass Torrents or KAT, Ukrainian national Artem Vaulin (30), was arrested in Poland over charges of conspiracy to commit money laundering, criminal copyright infringement and unlawful distribution of copyright materials on the website.
The US Justice Department's criminal division on Wednesday announced the arrest in a statement.
The popular website was also seized and it has gone offline for the moment.
"Vaulin is charged with running today's most visited illegal file-sharing website, responsible for unlawfully distributing well over $1 billion of copyrighted materials," said Leslie R. Caldwell, the assistant attorney general of the Justice Department's criminal division.
"In an effort to evade law enforcement, Vaulin allegedly relied on servers located in countries around the world and moved his domains due to repeated seizures and civil lawsuits. His arrest in Poland, however, demonstrates again that cyber criminals can run, but they cannot hide from justice," the statement read.
KAT operates in approximately 28 languages, according to the complaint.
According to the media reports, KAT"s net worth has been estimated at more than $54 million, with estimated annual advertising revenue in the range of $12.5 million to $22.3 million, the data provided in the complaint shows.
KAT has moved its domain several times due to numerous seizures and copyright lawsuits, and it has been ordered blocked by courts in the United Kingdom, Ireland, Italy, Denmark, Belgium and Malaysia, the complaint states. The statement added that the website's value is estimated at a tune of more than 54 million dollars with its advertising revenue in the range of 12.5 million dollars and 22.3 million dollars.