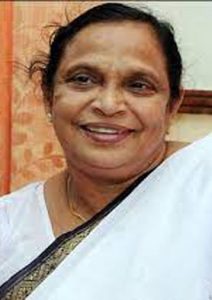 Kalpetta: KPCC Vice President KC Rosakutty has quit the party ahead of the Assembly elections on April 6, over the alleged ignorance shown by the party towards women.
According to Rosakutty, the decision was taken after much thoughtful consideration. Women frequently face ignorance in the party, she said adding the group fight within the party also convinced her to quit.
Rosakutty is the former MLA from Sulthan Bathery and the former chief of state women's commission.
She has been in the party for over three decades. In 1991, she was elected as MLA from Sulthan Bathery. Later, though she contested the elections in 1996, she was defeated.
Rosakutty was the women's commission chairperson during the tenure of Oomen Chandy government in 2011.
Rosakutty had also been the AICC member and Congress political affairs committee member.