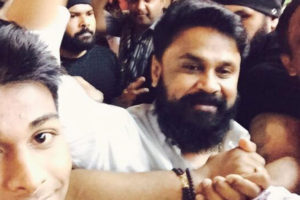 Kochi: The Crime Branch of Kerala Police has registered a new case against actor Dileep and five others for allegedly threatening the investigation officials. Following the revelations of director Balachandra Kumar over the actress attack case, a few audio clips also came out. These audio clips revealed that the actor, who is named as an accused in the case and his team, threatened the officials.
Balachandra Kumar also told the Crime Branch that Dileep had threatened the investigation officials. A team of five officials had investigated the case in which Dileep was named as an accused. As per Balachandra Kumar's statement recorded by the Crime Branch, Dileep had conspired to endanger the life of the officials.
The six are booked under offences including threatening and conspiring. Dileep is named as the first accused in the case. Dileep's brother Anoop and brother-in-law Suraj are the second and third accused, respectively. Appu, Babu Chemanganad and an unidentified person are the other three accused in the case.
The investigation is in progress to trace the details of the sixth accused who is not identified yet. The Special Investigation Team convened a meeting at Kochi on Saturday. The new case was registered against the six people based on the decisions taken in the meeting.