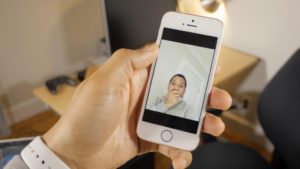 Year 2016 hasn't been the best one in Apple's history, it recorded its first iPhone sales slump and then another. Even when the sales surged, the numbers are still below the numbers from Apple's good days. Falling sales haven't stopped the company from reaching a milestone. CEO Tim Cook yesterday said Apple recently sold its billionth iPhone.
"iPhone has become one of the most important, world-changing and successful products in history. It's become more than a constant companion. iPhone is truly an essential part of our daily life and enables much of what we do throughout the day," said Cook.
"Last week we passed another major milestone when we sold the billionth iPhone. We never set out to make the most, but we've always set out to make the best products that make a difference. Thank you to everyone at Apple for helping change the world every day,"  he added.
Faced with a tough competition from its long-time rival Samsung, Apple earlier this year recorded its first iPhone sales slump in 13 years, or first-ever revenue decline since the company launched its iPod.
It is not just Samsung that has made it tough for Apple, but some new and old brands like Xiaomi and Huawei have also caused trouble to the Cupertino company.
Apple's iPhone SE, which was launched as a cheaper offering, failed to garner expected sales. iPhone SE's failure can be attributed to its pricing. The phone costs Rs 39,900 in India, which is not cheap according to Indian standards. Other reason is the incremental changes in the phone itself. Other than going back to a smaller size, the iPhone SE offered a little in the name of upgrade.
The company yesterday announced that it sold 40.4 million iPhones in the third quarter, which is down 15 per cent from the year-ago quarter but slightly more than the average analyst forecast of 40.02 million.
iPhone sales dropped for the second straight quarter, pushing down Apple's total revenue 14.6 per cent in the fiscal third quarter, ended June 25.]
Apple is expected to launch iPhone 7 in September this year. The phone is already making headlines with new rumours and leaks every day. However, according to most reports, the iPhone 7 will come with only incremental changes. It's not long before we know if iPhone 7 can rekindle Apple's business or not.