Buzz is that in his next film, 'Besharam', Ranbir Kapoor sings a special song. In fact, the first song of the film that will soon get launched has an added credit in the name of the superstar. Titled "Love ki Ghanti", the song is Ranbir's introduction track in the film where the audience will be introduced to the wit and attitude of his character. Composed by Lalit-Pandit, the song is sung by Ranbir along with Sujeet Shetty and Amitosh Nagpal.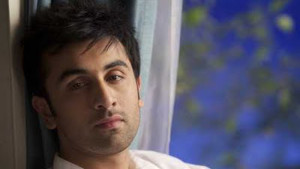 The song is in the form of a musical conversation and when this concept was decided, the director of the film, Abhinav Kashyap was very keen to have Ranbir to sing the song as it was a conversation his character was having with someone in the song. No other voice would match with the actor's voice for this song. On the other hand, Ranbir was very excited to do this since it was the first time he was recording a song like this.
The song, which was choreographed by Pappu Mallu, has been shot in Film City and replicates the busy streets of Delhi. Sources attached to the film claim that director Abhinav Kashyap also got personally involved in suggesting some dance moves for the number. One of the most massy and most awaited films of Ranbir Kapoor, 'Besharam' also stars Rishi Kapoor, Neetu Singh and Pallavi Sharda. The film is set to release on October 2nd.